Guest Post: Ireland, Please Do the World a Favor and Default
:
The alternative title for today entry is: Ireland, please drive a stake through the heart of the vampire banks which have the world by the throat. The entire controlled demolition of the Eurozone's finances can be summed up in one phrase: privatize leverage and profits, socialize losses and risk.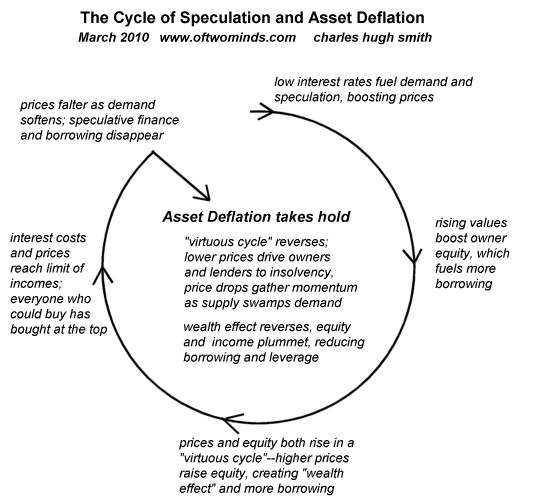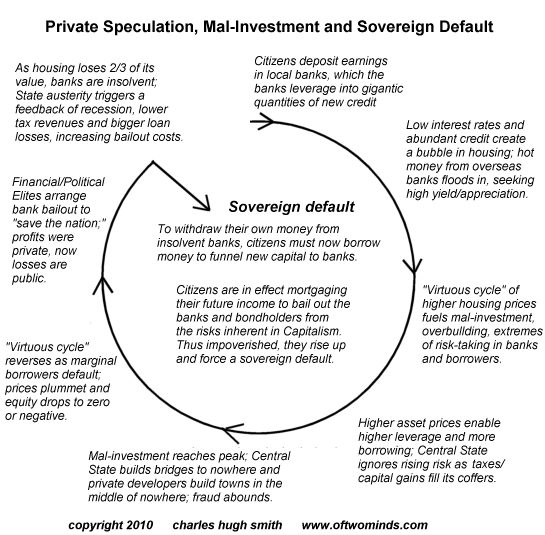 The EU's bailout of Greece and Ireland will only hasten this dynamic. The Power Elites are rapidly losing their credibility; just compare the market's euphoric reaction to the Greek bailout in May and the openly negative response to the Irish bailout.
It's a little late to decide Capitalism is only fun when reaping gargantuan profits from highly leveraged mal-investment and fraud. Ireland, and indeed the world, will survive if all the vampire banks are liquidated. That is the end-state, and "buying time" just increases the misery of the citizens who have been yoked to save their "betters."